1
公司介绍:
Qualtrics is an experience management company, with co-headquarters in Provo, Utah and Seattle, Washington, in the United States. The company was founded in 2002 by Scott M. Smith, Ryan Smith, Jared Smith and Stuart Orgill.
Qualtrics offers a subscription software platform. On November 11, 2018 it was announced that Qualtrics would be acquired by SAP. The acquisition was completed on January 23rd, 2019.
申请链接:
2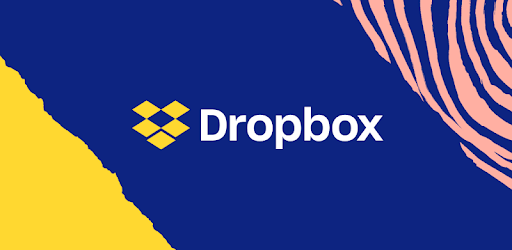 公司介绍:
Dropbox is a file hosting service operated by the American company Dropbox, Inc., headquartered in San Francisco, California, that offers cloud storage, file synchronization, personal cloud, and client software. Dropbox was founded in 2007 by MIT students Drew Houston and Arash Ferdowsi as a startup company, with initial funding from seed accelerator Y Combinator.
申请链接:
https://www.dropbox.com/jobs/search-results#q=2020&sort=relevancy&f:@team=[Engineering]
3
公司介绍:
Expedia Group is a travel technology company. Its websites, which are primarily travel fare aggregators and travel metasearch engines, include CarRentals.com, Expedia.com, HomeAway, Hotels.com, Hotwire.com, Orbitz, Travelocity, trivago, Venere.com and vrbo.
申请链接:
https://expedia.wd5.myworkdayjobs.com/en-US/search/job/Washington---Seattle-Campus/New-Graduate---Software-Development-Engineer-1_R-48721-1?source=linkedin
4
公司介绍:
Smartsheet Inc. is a publicly-listed company that develops and markets the Smartsheet application. As of 2017, it has about 760 employees and is headquartered in Bellevue, Washington.
The company began trading on the New York Stock Exchange on April 27, 2018. In May 2019, Smartsheet announced it had acquired 10,000ft, a SaaS platform that provides real-time resource and capacity planning.
申请链接:
5
公司介绍:
L3Harris Technologies (L3Harris) is an American technology company, defense contractor and information technology services provider that produces C6ISRsystems and products, wireless equipment, tactical radios, avionics and electronic systems, night vision equipment, and both terrestrial and spaceborne antennasfor use in the government, defense, and commercial sectors. They specialize in surveillance solutions, microwave weaponry, and electronic warfare.
It was formed from the merger of L3 Technologies (formerly L-3 Communications) and Harris Corporation on June 29, 2019, and is expected to be the sixth-largest defense contractor in the world.
申请链接:
6
公司介绍:
Atlassian Corporation Plc is an Australian multinational enterprise software company that develops products for software developers, project managers, and content management. It is best known for its issue tracking application, Jira, and its team collaboration and wiki product, Confluence. Atlassian serves over 135,000 customers.
申请链接:
7
公司介绍:
Relativity is used by thousands of organizations around the world to manage large volumes of data and quickly identify key issues during litigation, internal investigations, and compliance projects. Relativity has over 175,000 users in 40+ countries from organizations including the U.S.
Department of Justice, more than 70 Fortune 100 companies, and 198 of the Am Law 200. RelativityOne offers all the functionality of Relativity in a secure and comprehensive SaaS product. Relativity has been named one of Chicago's Top Workplaces by the Chicago Tribune for seven consecutive years.
申请链接:
8
公司介绍:
Grand Rounds is a healthcare company that connects patients with local and remote specialty care. Based in San Francisco, California, the company also has operations in Reno, Nevada.
It covers more than one million users across the United States and elsewhere, with service available in 120 countries. It has gained notability as a fast-growing and well-funded (over $100 million) private healthcare IT company, its partnerships with hospitals include Boston Children's Hospital, Massachusetts General Hospital, the Hospital for Special Surgery, and New York Presbyterian Hospital, and for its Glassdoor "best places to work" awards.
申请链接:
9
公司介绍:
Clutteris a full-service moving and storage company that usestechnology to seamlessly manage the pick up, storage, and retrieval ofcustomers' items.
申请链接: