1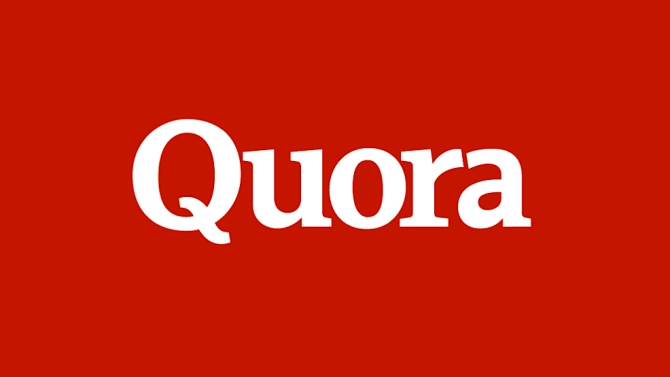 公司介绍:
Quora is a question-and-answer website where questions are asked, answered, and edited by Internet users, either factually or in the form of opinions. Its owner, Quora Inc., is based in Mountain View, California, US. The company was founded in June 2009, and the website was made available to the public for the first time on June 21, 2010.
申请链接:
https://www.quora.com/careers/university
2
公司介绍:
TripActions is a travel management company for businesses and business travelers. Booking and managing travel can be done on the web or via a smartphoneapp.
申请链接:
3
公司介绍:
Salesforce.com, Inc. is an American cloud-based software company headquartered in San Francisco, California. Though the bulk of its revenue comes from its customer-relationship management (CRM) service, Salesforce also sells a complementary suite of enterprise applications focused on customer service, marketing automation, analytics and application development.
Salesforce was ranked first in Fortune's 100 Best Companies to Work For in 2018 and second in 2019.
申请链接:
https://salesforce.wd1.myworkdayjobs.com/en-US/External_Career_Site/job/Indiana---Indianapolis/Product-Analyst--New-Grad-_JR52874-1
4
公司介绍:
Sonos is an American consumer electronics company based in Santa Barbara, California. It was founded in 2002.
The company has partnered with several dozen companies that offer music services, including Pandora, iHeartRadio, Spotify, MOG, QQ Music, and Amazon Music. Sonos products work with the major voice assistants: Amazon Alexa, Google Assistant, and Apple's Siri.
申请链接:
https://careers.sonos.com/jobs/JobDetail/2020-New-Grad-Data-Engineering/6865
5
公司介绍:
Datadog was founded in 2010 by Olivier Pomel and Alexis Lê-Quôc, who met while working at Wireless Generation.
They built Datadog to be a cloud infrastructure monitoring service, with a dashboard, alerting, and visualizations of metrics. As cloud adoption increased, Datadog grew rapidly and expanded its product offering to cover service providers including Amazon Web Services (AWS), Microsoft Azure, Google Cloud Platform, Red Hat OpenShift, and OpenStack.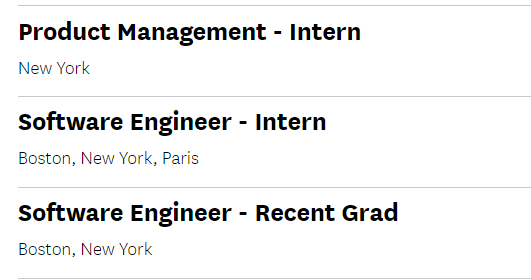 申请链接:
6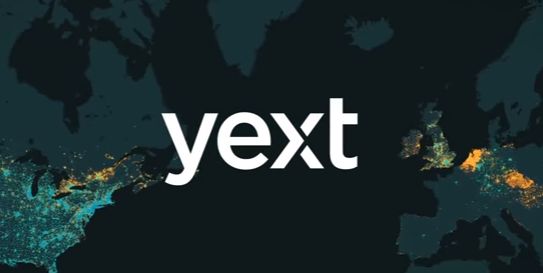 公司介绍:
Yext is a New York City technology company operating in the area of on-line brand It offers brand updates using its cloud-based network of apps, search engines and other facilities. The company was founded in 2006 by Howard Lerman, Brian Distelburger, and Brent Metz. Recent figures showed a market capitalization in 2019 of more than $2.0 billion and a revenue of $228.28 million for the 2019 fiscal year.
申请链接:
https://www.yext.ca/careers/open-positions/
7
公司介绍:
Splunk Inc. is an American public multinational corporation based in San Francisco, California, that produces software for searching, monitoring, and analyzing machine-generated big data, via a Web-style interface.
申请链接:
https://jobs.jobvite.com/splunk/search?c=University+Recruiting&p=0
8
公司介绍:
Garmin Ltd. is an American multinational technology company founded in 1989 by Gary Burrell and Min Kao in Lenexa, Kansas, United States, with headquarters in Olathe, Kansas. Since 2010, the company is incorporated in Schaffhausen, Switzerland.
The company specializes in GPS technology for automotive, aviation, marine, outdoor, and sport activities. Due to their development in wearable technology, they have also been competing with activity tracker and smartwatch consumer developers such as Fitbit and Apple.
申请链接: